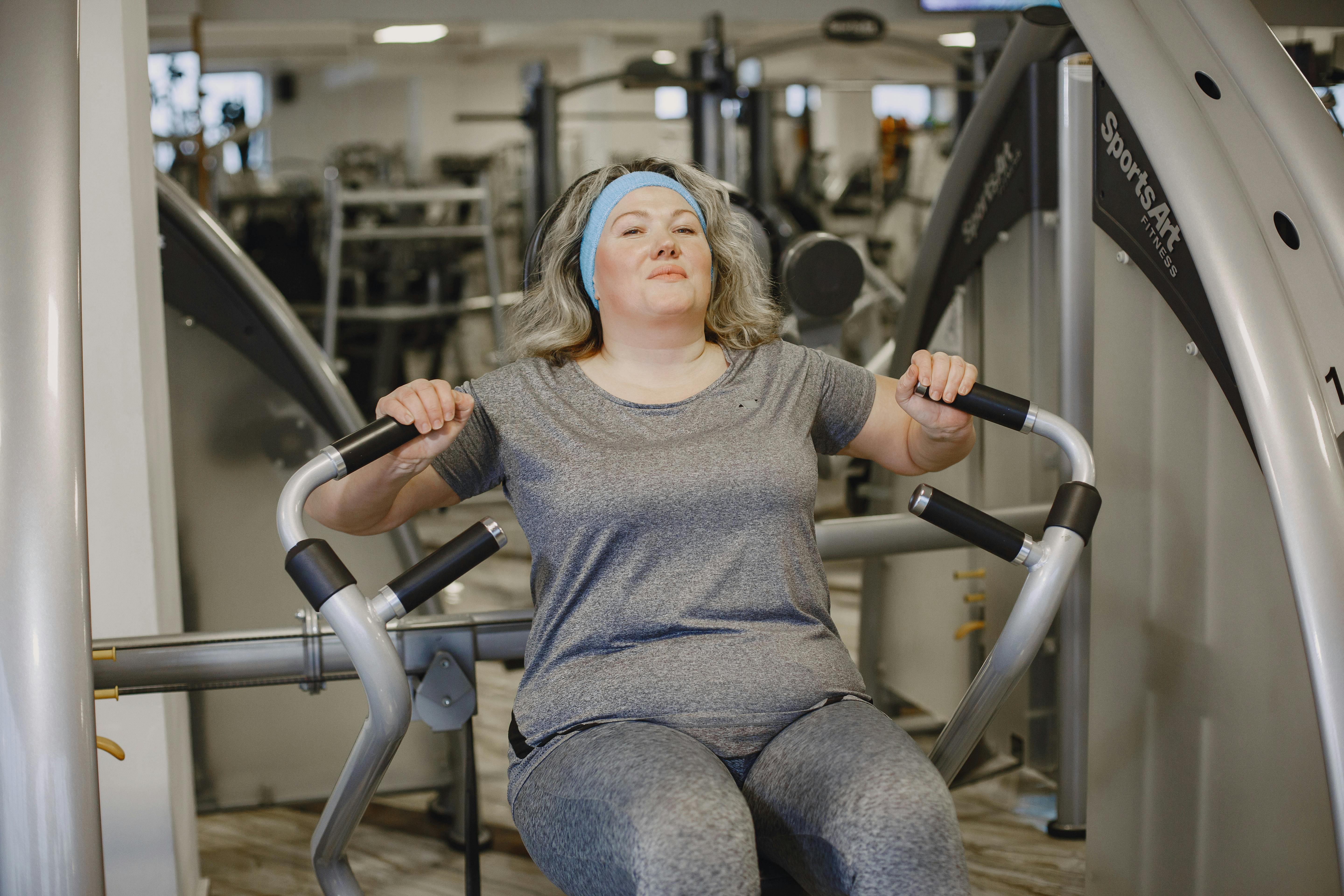 What is the first thought that comes to mind when we think of eating healthy, unappetizing or boiled foods, right? Whether you're a health fanatic looking for a perfectly balanced diet or a mom who wants her child to get all the nutrition possible, healthy food often equates to boring / unpleasant.
In some cases, they are professionals who work seeking to adopt a healthier diet in their daily lifestyle while in others; It is the children who complain that their mothers try to cut down on junk food. In all other cases, the husband constantly complains that home cooking is drab and uninteresting. The challenge in each of the three scenarios is that eating healthy can often turn into a dull and boring affair that no one looks forward to. The result: a few days of a healthy diet and you just want to go back to that delicious piece of chocolate cake and not worry about the whole health fad.
Well, it's time for the cooks to put on their thinking hats and sprinkle some flavor and spice on the usual 'Ghar-ka-khana'. And what can be better than being able to eat something that is not only delicious but also healthy?
Almonds can be a simple yet tasty addition to everyday dishes that can go a long way in adding that quirky touch to your food. And what is more? Almonds contain nutrients like vitamin E, fiber, and protein. Just the magic ingredient you need to be the rock star cook in your home!
Here are some great ways you can add almonds to a plate to add a touch of magic to everyday food:
1. Chicken and almond momos (without shell)
These shellless momos are easy to make, they're healthy, and will have the glutton licking their lips before you're done making them. The innovation of this dish is sure to make it a star among your friends and / or family circle if served very hot!
For 4 people
Preparation time: 15 minutes.
Cooking time: 15 minutes.
Ingredients:
Fine chicken – 250 gms
Garlic, minced – 1 tablespoon
Carrots, finely chopped – 3 tablespoons
Chives, finely chopped – 3 tablespoons
Ginger, finely chopped – 1 tablespoon
Soy sauce – 1 tablespoon
Oyster sauce – 1 tablespoon
Sesame oil – 1 teaspoon
Pepper powder – 1 teaspoon
Egg – 1 no
Blanched and chopped almonds -1/2 cup
Oil – for greasing
Method:
Place the fine chicken in a bowl. Add all the ingredients except the almonds and divide into balls of equal size, roll these balls in the blanched and chopped almonds and carefully place these balls on a greased plate. Prepare the steamer and steam over high heat for 15 minutes. Remove and serve the hot momos.
Nutrient analysis
Calories
1003
Protein
70.55 g
Total fat
69.36 g
Saturated
10.931 g
Monounsaturated
37.824 g
Polyunsaturated
16.167 g
Carbohydrates
33.45 g
Fiber
11.505 g
Cholesterol
379 mg
Sodium
1516.5 mg
Calcium
321 mg
Magnesium
293 mg
Potassium
2316 mg
Vitamin E
20,635 mg
2. Chonkey Badam
An easy way to keep you and / or your family members from reaching for that unhealthy fried candy bar or package, this recipe gives your taste buds a reason to salivate while keeping you steady on your quest to eat healthy way. Chonkey badam is a preparation that is easy to take to work, school or even the gym.
Serves: 2
Preparation time: 10 minutes.
Cooking time: 15 minutes.
Ingredients:
Oil -2 tablespoons
Jeera – 1 teaspoon
Heeng – 1/2 teaspoon
Dried red chili – 1 no
Kasoorimethi – 3 tablespoons
Garlic ginger paste – 1 tablespoon
Turmeric -1 / 2 teaspoons
Coriander powder – 2 teaspoons
Red chili powder – 1 teaspoon
Tomato puree – 3 tablespoons
Blanched and peeled almonds -1/2 cup
Peas -1/2 cup
Salt – 1 teaspoon
Method:
Soak the kasoorimethi in half a cup of water. Heat the oil and add the dried red chili, sprinkle with jeera and heeng. Sauté until the jeera crackles. Add the ginger garlic paste and sauté for 2-3 minutes. Now add the turmeric, red chili powder, and coriander powder. Sauté over low heat for a minute. Remove the water from the methi and squeeze it out. Add the fenugreek and cook for 3 minutes. Add a little water so that masala doesn't stick to the bottom.
Now add the almonds, peas and salt. Sauté and add the tomato puree. Add a little water and simmer, cook for 5 minutes and remove from heat and serve hot.
Nutrient analysis
Calories
991.42
Protein
36.72 g
Total fat
75.529 g
Saturated
6.356 g
Monounsaturated
48.654 g
Polyunsaturated
13.913 g
Carbohydrates
73.44 g
Fiber
29.3 g
Cholesterol
0 mg
Sodium
2619.5 mg
Calcium
449.75 mg
Magnesium
408.5 mg
Potassium
1782.5 mg
Vitamin E
30,585 mg
3. Gluten-free almond cake
And finally, we bring you a recipe that is, well, not the icing on the cake, but the cake itself! Who doesn't love cakes and pastries and how delicious would it be if we added a bit of innovation to our cake? A glutton-free almond cake is delicious, healthy, and will have you yearning for more as soon as you polish the delicious cake. There never was, and never will be, a better combination!
For 4 people
Preparation time: 25 minutes.
Baking time: 20 minutes.
Ingredients:
Almond powder – 350 g
Egg (Separated) – 200 g
Honey – 100 g
Baking soda – 10 g
Vanilla essence – 10 g
Salt – 5 g
Honey – 20 g
Sliced ​​almonds – 50 g
Method:
Preheat oven to 180 ° C. Line a 9-inch skillet with butter and flour. Line the bottom with parchment paper. Beat 4 egg yolks, 100g honey, vanilla, baking soda and salt in a large bowl with an electric mixer on medium speed until well combined. Add the almond powder and beat over low heat until just combined. Next, beat 4 egg whites in another large bowl with electric mixer on medium speed until very frothy, but not stiff enough to hold peaks. Using a rubber spatula, gently fold the egg whites into the walnut mixture until just combined. Scrape the batter into the prepared skillet.
Bake the cake until golden brown and a skewer inserted in the center comes out clean, about 20 minutes. Let cool in the pan for 10 minutes. Run a knife around the edge of the pan and gently remove the side ring. Let cool completely. Carefully transfer cake to serving platter. To serve, drizzle the top of the cake with honey and sprinkle with sliced ​​almonds.
Tip: Make sure the almonds are slightly toasted before making a powder and that there is absolutely no moisture in the grinder jar to avoid lumps in the cake.
Nutrient analysis
Calories
3008
Protein
112.3 g
Total fat
226.6 g
Saturated
21.3 g
Monounsaturated
136.9 g
Polyunsaturated
53.3 g
Carbohydrates
157.1 g
Fiber
35 g
Cholesterol
1088 mg
Sodium
5076 mg
Calcium
1183 mg
Magnesium
1101.2 mg
Potassium
3211 mg
Vitamin E
107.6 mg